Women in Auto at McGrath Acura of Westmont

We know that the automotive industry is typically seen as more of a "male" dominated field, but the balance is shifting, and there are many women rising in the ranks at car dealerships, including at McGrath Acura of Westmont in Westmont. We're proud to call ourselves a female-friendly dealership and celebrate the amazing women who work here in the managerial, sales, finance, service, and administrative teams.
McGrath Acura of Westmont Women Staff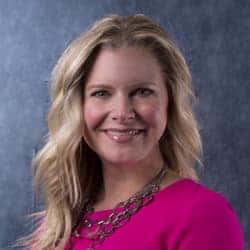 Melissa Hansen Kann – Internet Communications Manager – Melissa started at McGrath Acura of Westmont in June of 1995 as a Sales Consultant. She quickly learned the ropes and was awarded Salesperson of the Month, then Salesperson of the Year. After four years, Melissa took a short hiatus from the auto business. When she returned, the store's sales volume had doubled. She knew that she wasn't looking to be in sales again and the opportunity to become the Client Relations Manager was offered. With only two months to prepare the dealership team to get validated under an Acura customer loyalty and customer care program the dealership's General Manager figured that Melissa was the right person to make that happen. That was 2004, the beginning of her Client Relations career.
Read More
Melissa is passionate about McGrath Acura and client relations, leading the McGrath Acura team to
win Precision Team
, Acura's most prestigious award, 14 years in a row and 17 total. With four Manager of the Year awards under her belt, Melissa wanted to do more and drive women forward in the automotive industry. So, in 2016 Melissa attended the second annual Women in Automotive conference where she was a
speaker on a panel
. She took what she learned from that conference and implemented change at McGrath Acura of Westmont. She spearheaded hiring product specialists, training and promoting females from within the organization and building a BDC for service. The following year at the Women in Automotive conference she was recognized and awarded with the 2017 Women in Automotive Inspiration and Innovation Award for her accomplishments. One of Melissa's favorite mottos is "FAILURE IS NOT AN OPTION". With her grit and determination, we are sure to see Melissa's influence in the automotive industry for many years to come.
Close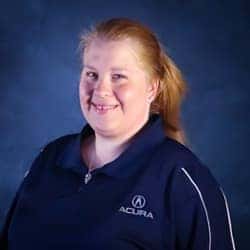 Rachael O'Mahony – Service Advisor – Rachael started with McGrath Acura of Westmont in October of 2018 as a Service Advisor. Her love of cars, trucks and motorcycles began with her working in her family-owned motorcycle shop. Rachael went to school for auto and diesel technology but decided that she wanted to work with people instead of working on vehicles. She started in the industry 22 years ago. Rachael got into service writing and advising because she observed how many females brought their vehicles in to have service performed and wanted to ensure that the female customer was well taken care of. Her knowledge and understanding of all moving parts helps tremendously in explaining the functions of the vehicle to the customer and what that means for the customer. Rachael would like to grow in her current role with McGrath Acura of Westmont and one day become an industry leader.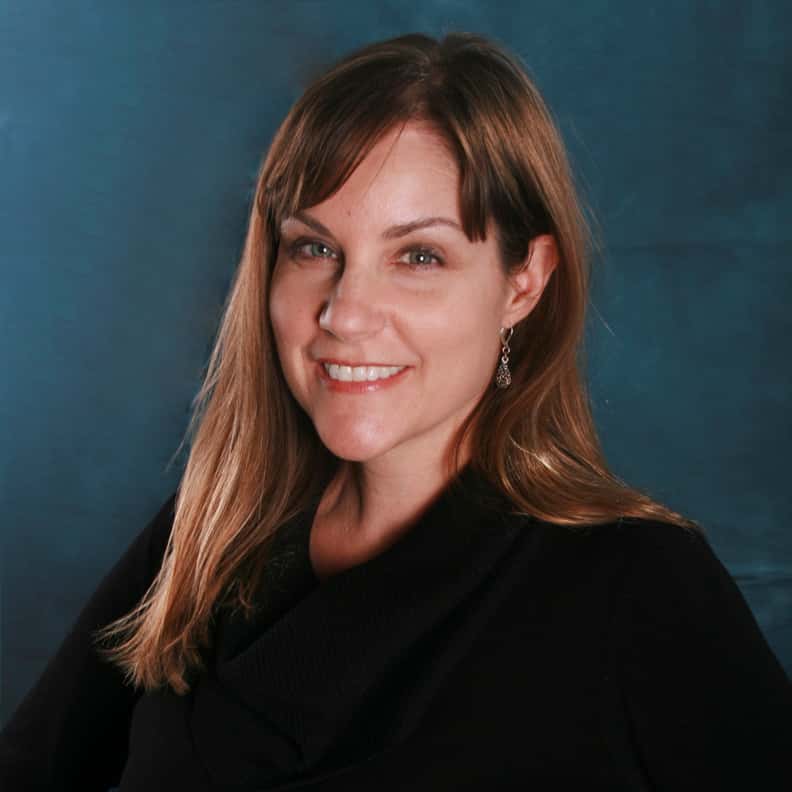 Amy Brosnan – Internet Manager – Amy started with McGrath Acura of Westmont in 2015. On that fateful day in 2015, when Amy first stepped foot into McGrath Acura of Westmont, she knew that this was the place for her. She found the dealership to be filled with warm, welcoming people that were willing to help. And, it is the people that keep her working here. She started in the auto industry after staying at home to raise a family for 15 years. Her first venture into the business was as a Sales Consultant and that is where she really learned about the car buying experience. Loving the process and being passionate about wanting to make the experience fun and easy for customers, she found her best fit as an Internet Manager with her "McGrath Family".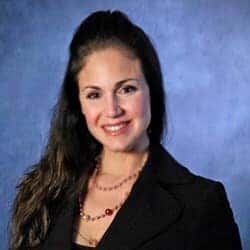 Dana M Dangles – UPgrade Program Manager – Dana joined the McGrath Acura of Westmont team in March of 2018 to spearhead our Upgrade Program, a loyalty driven department that's dedicated exclusively to providing customers with a truly personalized experience. She has 8 years of experience in the automotive industry specializing in building long term relationships by advising customers as if they were family. Dana's background before joining the automotive industry was working for Nordstrom, a leader in customer service, for over 15 years. During her career at Nordstrom she earned one of the highest honors within their organization, "Customer Service All-Star" (…twice!). Dana feels as though she's not just in the "car business", she's in the "RELATIONSHIP business". She gives 100% every day, leading by example and delivering an award winning customer experience!
Contact Our Women in Auto Team at McGrath Acura of Westmont
To work with one of our female team members, contact us online or visit our showroom. They'll be happy to show you our new Acura and used vehicle inventories, talk to you about routine service needs, and help you determine what type of automotive financing is best.