Should I Lease a Vehicle?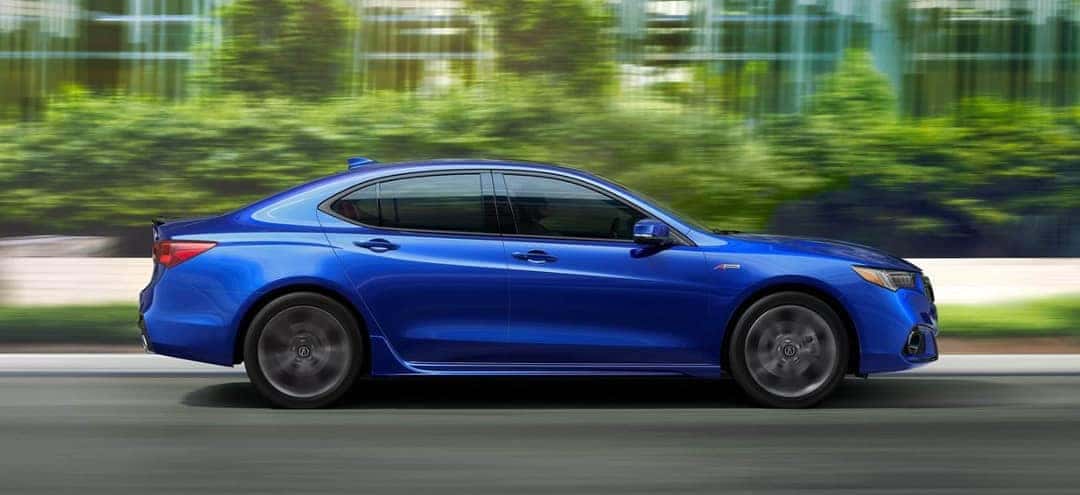 Leasing a vehicle is a great way to stay ahead of the curve in terms of automotive technology: you can enjoy the latest features in the newest models. While financing a vehicle has its own appeal, leasing does, too. In fact, leasing a new Acura has the potential to save you time, money, and hassle, all while making your commutes from Naperville or Elmhurst more enjoyable than ever.
Why Lease a New Acura?
You'll have plenty of options whether you choose to move forward with buying or leasing a vehicle. Some of the benefits of leasing include:
Lower Down Payment – A lease will typically require less money up front than financing, making it a more accessible option in many cases.
Lower Monthly Payments – While purchase contracts require you to pay for the total value of the vehicle, a lease contract only requires you to pay for the depreciated value, giving you the benefit of lower monthly payments.
Warranty Coverage – Lease contracts are typically shorter than purchase contracts; most lease agreements are two to three years. This relatively short term means that most issues, should they arrive, will likely be covered by the vehicle's warranty.
More Affordable – Less money and lower monthly payments means that you'll likely be able to afford to lease a higher-end car than you could purchase.
Reduced Taxes – Taxes can add a lot to the cost of car ownership. When you buy, you owe sales tax on the entire cost of the vehicle. But if you lease, you'll only be on the hook for the amount being financed.
Additional Flexibility – When you lease, it's much easier to upgrade your vehicle frequently without the burden of selling your current car first.
Learn More about Leasing at McGrath Acura of Westmont
Interested in learning more about Acura vehicle leasing? Contact us online or visit our Westmont Acura showroom to talk with one of our finance professionals and find out whether buying or leasing is the best option for you. While you're here, we'd love to have you test drive one of our luxury performance Acura sedans or SUVs. Whether you wish to purchase or to lease, we're ready to help drivers from Downers Grove and beyond get behind the wheel of the new Acura today!
More from McGrath Acura of Westmont
You may be wondering to yourself: "What is the Acura MDX Technology Package?" and "Is the 2022 Acura MDX Technology Package Worth It?". Although many vehicle manufacturers offer their lineups through different trim levels, Acura opts to design models with distinct packages, leading to an easier vehicle shopping experience. Through this design model, customers at…

Looking for the best restaurants in Westmont, IL? You've come to the right place. McGrath Acura recommends the following fine upscale restaurants: Amber Cafe – Innovative new American dishes and outdoor seating make the Amber Cafe restaurant a destination for foodies from all over Chicago. Vincitori Fine Italian Cuisine – A family-owned staple of Westmont…

New Acura Inventory Apply for Financing Contact Us Leasing a vehicle is a great way to stay ahead of the curve in terms of automotive technology: you can enjoy the latest features in the newest models. While financing a vehicle has its own appeal, leasing does, too. In fact, leasing a new Acura has the…