Does Acura Require Premium Gas?

Many Naperville drivers believe that all luxury vehicles need premium gas to function properly. For Acura vehicles, this is not always the case. According to the manufacturer, premium gas is required only for the Acura NSX. However, it is recommended for the MDX, RDX, TLX, RLX, and ILX for optimal performance. The answer to the question," Do all Acuras require premium gas?" is no — but there are many reasons why a higher-octane fuel can benefit your Acura vehicle. Learn more about how your luxury car will benefit from premium gas, and compare the capabilities of premium vs. regular gas with the help of the auto experts at McGrath Acura of Westmont.
What's the Difference Between Premium and Regular Gas?
The main difference between premium vs. regular gas is the octane level. An octane rating is a measure of how much pressure a fuel can withstand before it detonates and ignites. Here is how your options compare:
Regular: 87 octane rating
Midrange: 88 to 90 octane rating
Premium: 91 to 94 octane rating
With a higher octane level with premium gas, there is less of a chance that combustion will happen at an improper time. This is known as pre-ignition or an engine knock because this occurrence sounds like knocking. An engine knock is essentially a small, unintended error in your vehicle's normal engine cycle, and over time, it can damage an engine and lead to a decline in performance. If you want to minimize the chance of engine knocking on the Elmhurst roadways, opt for premium gasoline.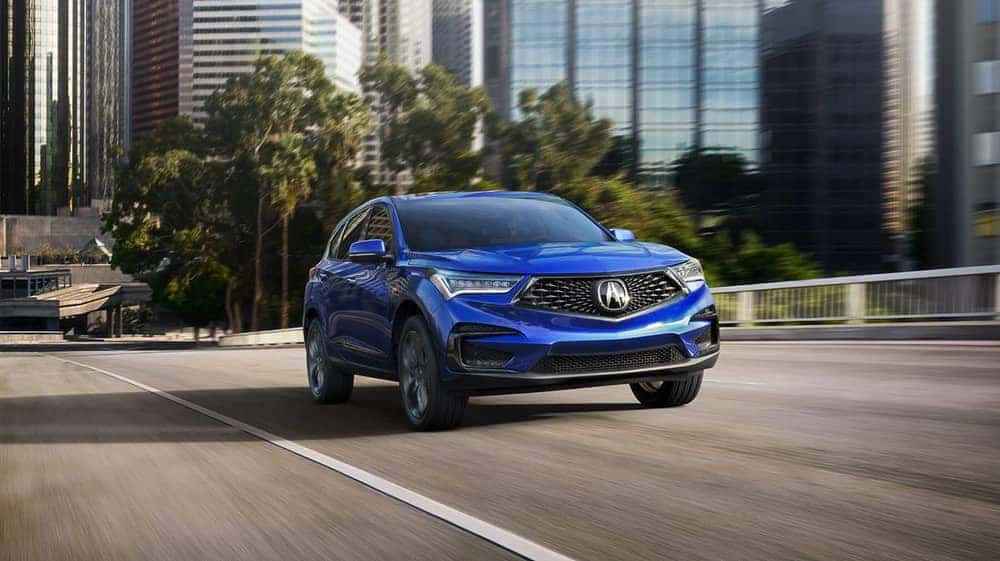 Why Use Premium Gas?
Modern-day vehicles, like the Acura models listed above, are frequently designed with knock sensors included preventing pre-ignition. Your luxury vehicle can function just fine if you decide to use regular gasoline, but it will not be able to operate at peak performance. Acura vehicles, in particular, are created with high performance in mind. Many of these cars and SUVs feature turbocharged or supercharged engines, which use a higher compression ratio. The premium gas does not ignite as easily as regular unleaded gas, which makes it ideal for engines with a higher compression ratio.
Take Advantage of Acura Performance in Westmont
Acura cars and SUVs deliver exciting power from a range of engines, and you can take your Downers Grove commute to the next level with more power and efficiency from premium gas in your tank. Experience the impressive performance from a new Acura from McGrath Acura of Westmont, and compare the performance of premium vs. regular gas in person. Peruse our inventory online or stop by the Acura dealership in person for a test drive. Contact us today if you have any questions like, "Is Acura a luxury car?" and to schedule a test drive near Naperville!
More from McGrath Acura of Westmont