Before you drive off in a luxury Acura automobile, you'll need to decide whether you want to purchase the vehicle and use it at your leisure as the owner, or lease your sedan or SUV and operate it for a determined amount of time.
What is leasing a car vs. financing?
There is no right or wrong answer when it comes to leasing vs. financing an Acura. With a lease, you'll agree to a specific term and a set of requirements, while receiving certain advantages you wouldn't get with an outright purchase. McGrath Acura of Westmont offers a wide variety of Acura lease deals for customers.
Likewise, you'll have the opportunity to choose from several Acura finance deals for both new and pre-owned vehicles.
Let's take a closer look at what it means to lease vs. finance an Acura car.
Acura Lease
Drivers of Acura vehicles rely on the ever-evolving style, sophistication, high performance and perfectly tailored characteristics of our vehicles. With an Acura Luxury Lease™ on an Acura TLX, ILX, RLX, RDX, MDX or NSX, you'll receive the ultimate flexibility to purchase your Acura vehicle or enjoy a different Acura when your lease is up.
Benefits of Leasing an Acura
You'll drive an Acura at its best. Receive a new luxury Acura leased from McGrath that is performance-driven and offers premium comfort, as well as advanced technological connectivity.
Low upfront and monthly payments. The down payment on your leased vehicle will be less than what you'd put down to own. Additionally, your payments over the course of the lease will often be lower than a monthly car payment on a vehicle you own.
That "new car" feeling. Choose a lease term that meets your needs. With a lease, you'll be able to trade in or trade up to an Acura vehicle that fits your style when you want it. Love the car you've been driving? Is it worth more than the residual value? You can purchase it and make it yours. Learn more about our Acura Lease return program and FAQ.
Tax, warranty, and other advantages. With a lease, you'll pay less in sales tax (some states even allow it to be included with your monthly payment). Individuals who travel a lot for business may also choose a lease, thanks to the potential for larger tax deductions. Your warranty also allows for comprehensive coverage for repairs and maintenance. Finally, a lease may simply be a better option for someone who needs to build credit. You'll be more likely to be approved than if you were to purchase.
Additional Advantages of Leasing an Acura
Insurance requirements align with state minimums.
Guaranteed Asset Protection (GAP) insurance provides extra security.
Mileage flexibility.
Acura Leasing Deals
Among the perks of leasing a luxury Acura automobile is the Acura Loyalty Advantage™. You'll receive a deal unlike any other, specifically providing flexibility for your mileage, including:
Mileage Forgiveness: One-half of excess mileage over your contracted lease (up to 7,500 miles) is forgiven when you lease or finance through Acura Financial Services (AFS). That's not all. When you lease another vehicle through Acura, you'll receive an additional 1,000 miles to your base mileage amount.
Momentum Miles: Acura rewards you if your miles are below your contracted lease amount. Unused lease miles (up to 15,000 miles) are rounded up to the nearest 1,000-mile mark and added to your next Acura Luxury Lease.
More AFS Benefits (Waivers):
o $750 excessive wear and use or damage waiver with an Acura Luxury Lease™.
o As much as $1,500 waived on your current lease.
How to Lease an Acura
If you're interested in securing an Acura lease with friendly terms and easy payment plans, one of our professional sales associates at McGrath Acura of Westmont will be happy to work with you. They'll help you find a first-class Acura vehicle that is stylish and excels in performance. Visit us at 400 E. Ogden Ave. in Westmont today to get started.
Acura Financing
There is nothing quite like owning a premium Acura automobile. You'll feel the pride of pursuing the open road in an exhilarating yet classic vehicle, and have options to make the sedan or SUV your own. Finance a vehicle from our new or pre-owned lineup and experience all that Acura has to offer.
Benefits of Financing
You have complete ownership. Your Acura vehicle is just that – all yours. When you drive an Acura under your name, you'll be a part of a special family of Acura owners. Take your vehicle around the country and enjoy the open road. You can also have it customized to your exact specifications.
Receive better long-term value. The traditional financing route may net you a lower cost in the long run. While the upfront payment may be more than a leased vehicle, you'll increase your ownership equity with every payment while decreasing the expense. Every mile driven after your contract is complete also benefits your investment.
There are great financing options. Purchasing an Acura vehicle is almost always the way to go if you have outstanding credit. You'll receive a competitive financing rate and can potentially refinance later for an even lower payment.
There are no restrictions. Forget the hassle of mileage, sale, or other restrictions. Without a lease and with the vehicle purchased, you can drive as you please or sell your vehicle when you want and pocket the cash.
Additional Advantages of Financing a New Acura Sedan or SUV
Unlimited mileage.
A vehicle that is truly yours.
Your vehicle to create memories with.
Acura Financing deals
Talk to us about our new vehicle specials, pre-owned vehicle offers, and of course, all of the benefits and advantages that come with choosing to finance.
How to Finance a New Acura Vehicle
Discover the luxury experience of owning an Acura today. Our knowledgeable sales associates will find the perfect new or pre-owned vehicle for you. Come take a test drive and enjoy the maximum performance and comfortability of an Acura automobile. At McGrath Acura of Westmont, you'll find "THE ONE" vehicle that gives you years of enjoyment as an Acura owner.
Explore Leasing & Financing Options at McGrath Acura of Westmont
Since 1985, we have made it a point to put our customers first. Through courteous service, an extensive vehicle selection, and flexible leasing and financing options, our team has developed long-lasting relationships with customers who come to us time and time again.
When you finance or lease with McGrath Acura of Westmont, you're guaranteed to receive a premium automobile at a great price. We also take care of you throughout the life of your vehicle with professional service and maintenance.
Come talk to us today, or for more information contact us and get your questions answered. We look forward to working with you!
Frequently Asked Lease or Finance Questions
Ask yourself these questions to make an informed decision on whether you want to lease or finance your next car or SUV: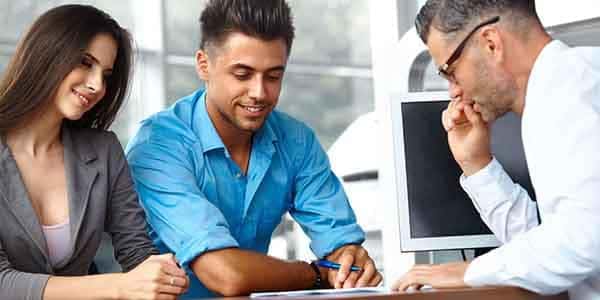 What is the difference between financing and leasing?
It all comes down to ownership. Financing requires you to take out a loan to gradually pay for your vehicle and pay back the lender, while leasing requires you to return the vehicle after a set period, almost as if you were renting the car.
Should I lease or finance if I don't want the hassle of maintenance and repairs?
In this case, leasing a vehicle is the better choice. Your vehicle will be under warranty during the lease period, so in the unlikely event you need a repair, your Acura vehicle will be covered.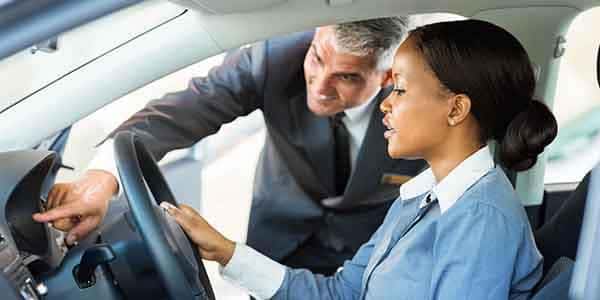 If I'm planning to drive my car for many years, which is the better option?
Financing a vehicle is the best way to enjoy the durability and long-lasting performance of an Acura model. Most lease terms end after one to three years, but if you finance your vehicle, it's yours after you make your last payment. In addition, if you're planning to put lots of miles on your next car, financing is a better choice as well, as a lease will charge you more if you exceed a certain mileage.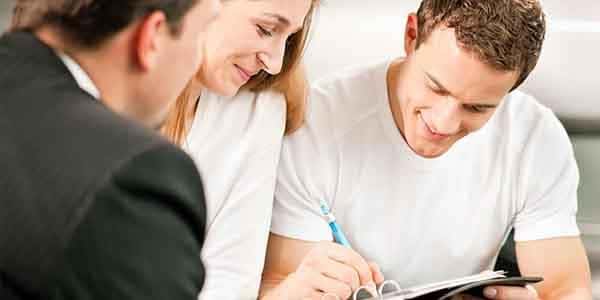 Is leasing or financing better if I want lower payments?
A leased vehicle will require a smaller down payment (and in some cases, no money down at all), as well as lower monthly payments. It's a good choice if you want lower short-term costs. Check out our payment calculator to see how much you'll pay if you finance your next vehicle.