How to Protect Your Car from Road Salt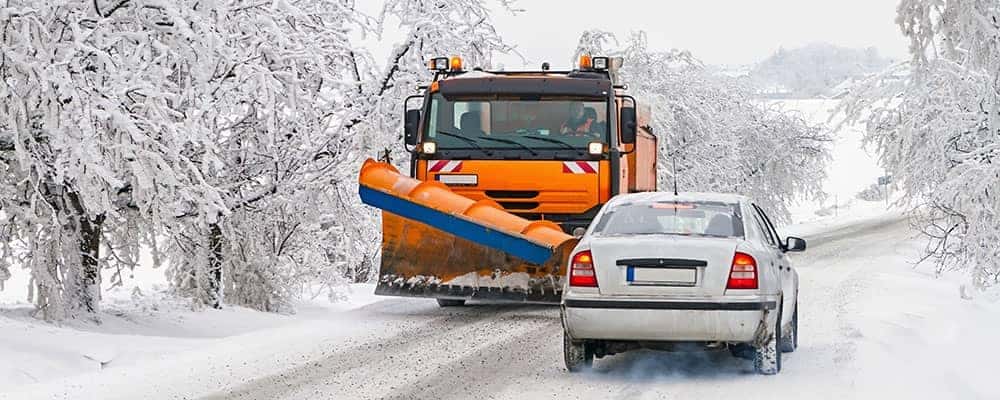 After a major snowfall, the salt trucks start hitting the roads of Elmhurst and Downers Grove. And while road salt protects your car from icy conditions, do you know how to protect your car from road salt? The right techniques will ensure that your car stays in pristine condition through months of frigid winter driving. Let's get into the basics with McGrath Acura of Westmont!
Why Should I Protect My Car From Road Salt?
We always recommend winterizing your vehicle before the worst of the cold weather hits. Between extreme temperatures and icy conditions, the winter can be a lot for any car to handle. But in particular, road salt can be a huge problem. This de-icing tool is a great solution for icy and snowy roads, but road salt is extremely corrosive. Not only can it damage your car paint, but it can even wear holes straight through the metal bodywork. That means it's crucial to learn how to protect your car from road salt to avoid major issues down the road.
How Do I Achieve Good Car Paint Protection from Salt?
I know I need to protect my car, so now what do I do? Proper cold weather car maintenance is key. Here are a few of our top tips:
Wax your car in late fall in preparation for the winter. This provides good car paint protection by adding a barrier between your car's finish and the elements.
Wash your car every 10 days or so to clear away all the salt, dirt, and debris that accumulates during the winter. Don't forget to spray the underside of the car!
Try to avoid driving over standing water, like puddles and snow piles. Standing water tends to have higher levels of road salt, which means you can get hit with higher concentrations of chemicals.
Pay attention to your car's finish. If you notice any chips, try to fix them as fast as possible to avoid corrosion and damage.
Where Do I Winterize my Car?
McGrath Acura of Westmont is your stop for quality service, and we'd be happy to winterize your car the right way. Whether you're a local or stopping in from Naperville, our talented technicians will give your car the care it deserves. Schedule your service today, or contact us with your questions.