How Often Should I Wax My Car?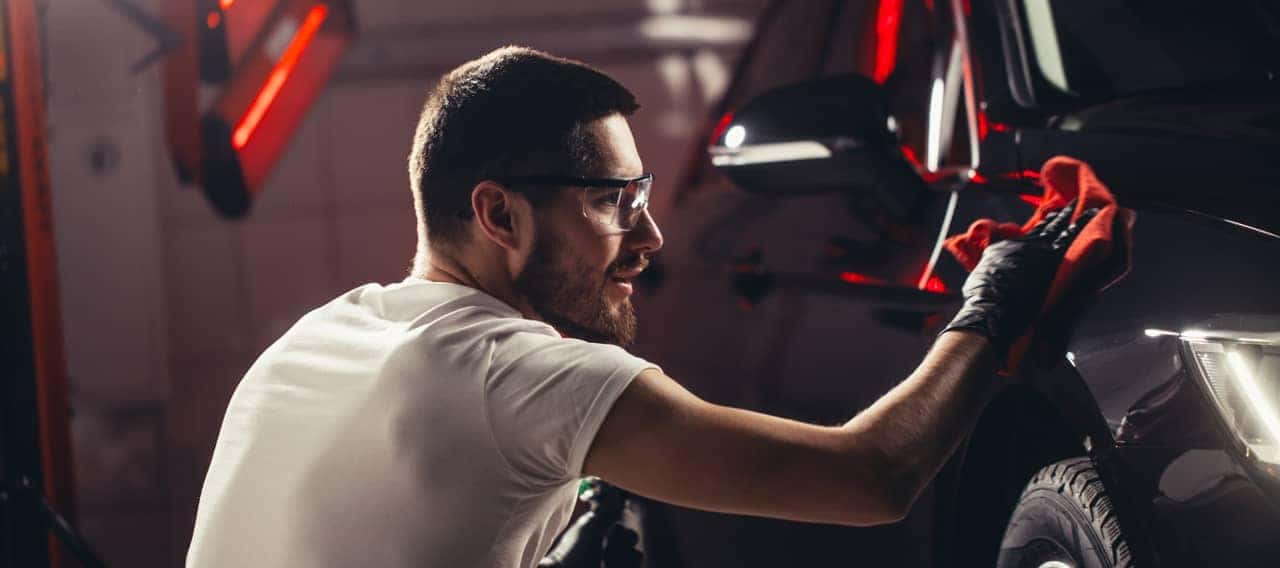 Taking good care of your Acura means keeping up do date with routine maintenance, but it also includes making sure to regularly wash, wax, and polish the exterior. So, how often should you wax your car? The auto detailing crew in the service center at McGrath Acura of Westmont recommends that you wax your Acura every 4 to 6 weeks to keep it looking like new. With the harsh summers and extreme winters in the Naperville area, it's especially important to wash and wax your Acura on a regular basis in order to make sure that it is protected from the harmful effects of the weather.
Do I Really Need to Wax My Car?
The short answer is yes. Waxing your vehicle adds an extra layer of protection on top of the clear coat, so that when you wash the car you're not harming or compromising the paint job. You should wash your car every 2 weeks, wax every 4 to 6 weeks, and polish twice a year.
How to Wax Your Car
Use a high quality carnauba wax.
Wax one section of the vehicle at a time, using a microfiber or foam applicator.
Use small circular motions when applying the wax.
Let it dry so that it leaves a hazy film.
Once dry, buff it out with a microfiber towel to get that showroom shine.
The Experts at McGrath Acura of Westmont Can Help Keep Your Car Looking Like New
In addition to regularly washing and waxing your Acura, you should do a complete and thorough detailing, inside and out, at least twice a year. A car is a big investment, and a little TLC goes a long way to protect that investment. Here at McGrath Acura of Westmont, we offer the full menu of car washing and detailing services. Our auto detailing professionals will make sure that your Acura is always looking as good as the day it rolled out of the factory. Contact us to learn more, and check out our current auto detailing specials, before you stop by our dealership at 400 East Ogden Avenue Westmont, IL 60559 to give your car a luxury spa treatment today.
More from McGrath Acura of Westmont
You may be wondering to yourself: "What is the Acura MDX Technology Package?" and "Is the 2022 Acura MDX Technology Package Worth It?". Although many vehicle manufacturers offer their lineups through different trim levels, Acura opts to design models with distinct packages, leading to an easier vehicle shopping experience. Through this design model, customers at…

Looking for the best restaurants in Westmont, IL? You've come to the right place. McGrath Acura recommends the following fine upscale restaurants: Amber Cafe – Innovative new American dishes and outdoor seating make the Amber Cafe restaurant a destination for foodies from all over Chicago. Vincitori Fine Italian Cuisine – A family-owned staple of Westmont…

New Acura Inventory Apply for Financing Contact Us Leasing a vehicle is a great way to stay ahead of the curve in terms of automotive technology: you can enjoy the latest features in the newest models. While financing a vehicle has its own appeal, leasing does, too. In fact, leasing a new Acura has the…
Related Acura Pages:
How to Clean Leather Car Seats