How Often Should I Wax My Car?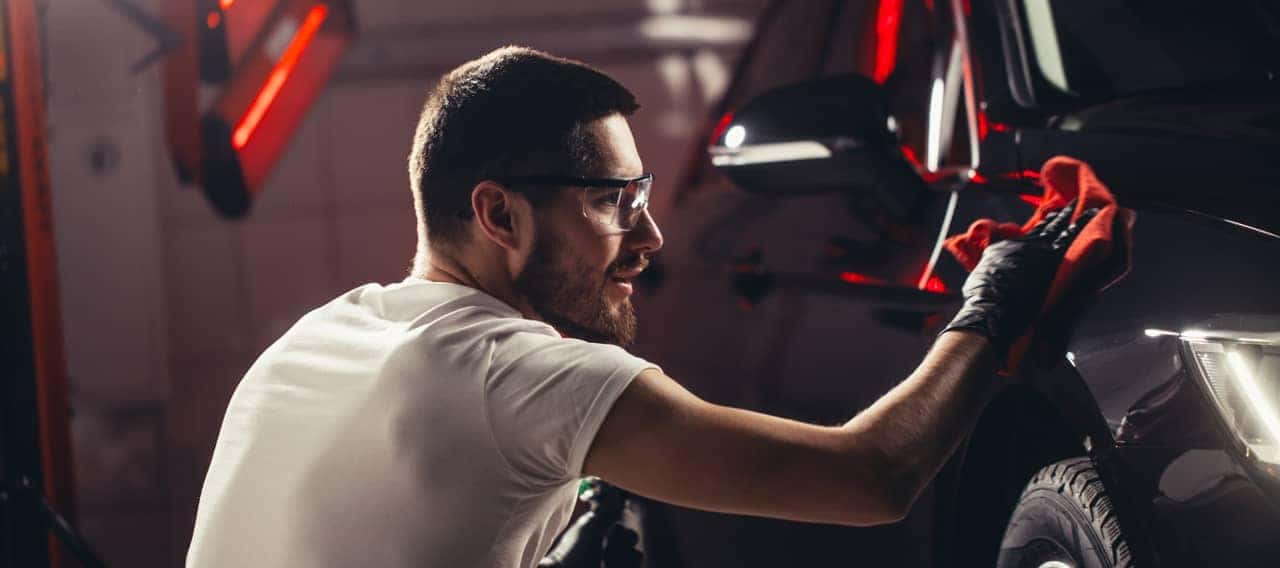 Taking good care of your Acura means keeping up do date with routine maintenance, but it also includes making sure to regularly wash, wax, and polish the exterior. So, how often should you wax your car? The auto detailing crew in the service center at McGrath Acura of Westmont recommends that you wax your Acura every 4 to 6 weeks to keep it looking like new. With the harsh summers and extreme winters in the Naperville area, it's especially important to wash and wax your Acura on a regular basis in order to make sure that it is protected from the harmful effects of the weather.
Do I Really Need to Wax My Car?
The short answer is yes. Waxing your vehicle adds an extra layer of protection on top of the clear coat, so that when you wash the car you're not harming or compromising the paint job. You should wash your car every 2 weeks, wax every 4 to 6 weeks, and polish twice a year.
How to Wax Your Car
Use a high quality carnauba wax.
Wax one section of the vehicle at a time, using a microfiber or foam applicator.
Use small circular motions when applying the wax.
Let it dry so that it leaves a hazy film.
Once dry, buff it out with a microfiber towel to get that showroom shine.
The Experts at McGrath Acura of Westmont Can Help Keep Your Car Looking Like New
In addition to regularly washing and waxing your Acura, you should do a complete and thorough detailing, inside and out, at least twice a year. A car is a big investment, and a little TLC goes a long way to protect that investment. Here at McGrath Acura of Westmont, we offer the full menu of car washing and detailing services. Our auto detailing professionals will make sure that your Acura is always looking as good as the day it rolled out of the factory. Contact us to learn more, and check out our current auto detailing specials, before you stop by our dealership at 400 East Ogden Avenue Westmont, IL 60559 to give your car a luxury spa treatment today.
More from McGrath Acura of Westmont
A luxury SUV can make all the difference to your Naperville and Elmhurst commute, and with the 2020 Acura RDX interior features, you can enjoy everything this fully loaded SUV has to offer and much more. The RDX comes with a spacious cabin for passengers and storage, along with a full suite of connected features….

No matter if you're looking for more space or more features, there are plenty of ways a luxury sedan can upgrade your Naperville and Elmhurst commute. That's why the 2020 Acura ILX interior has everything you need and more, from its unique cabin seating and design, spacious passenger and cargo room, and a host of…

If you're looking for the ultimate luxury car to take on Naperville and Elmhurst roads in speed and style, then the 2020 Acura NSX performance is sure to impress. This next generation supercar is capable of taking your drive to the next level, thanks to its strong fuel economy, performance specs, driver features, and more….