Where to Go for Fine Dining in Westmont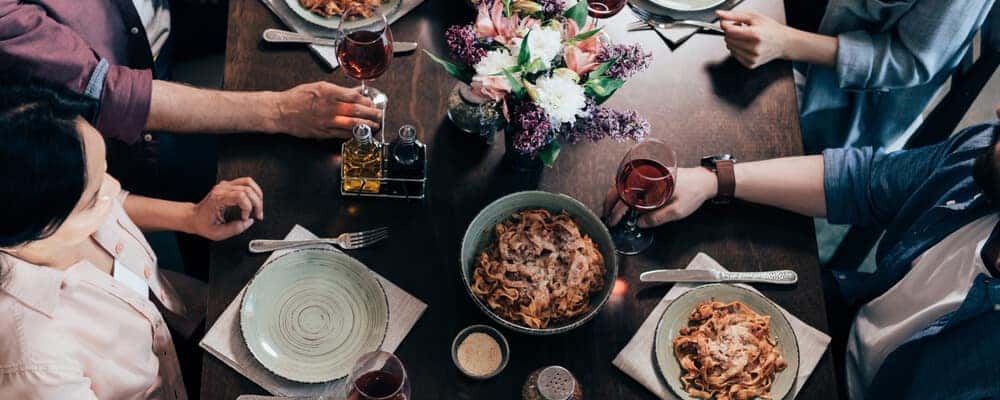 Looking for the best restaurants in Westmont, IL? You've come to the right place. McGrath Acura recommends the following fine upscale restaurants:
Amber Cafe – Innovative new American dishes and outdoor seating make the Amber Cafe restaurant a destination for foodies from all over Chicago.
Vincitori Fine Italian Cuisine – A family-owned staple of Westmont since 1998, this sophisticated Italian restaurant offers homemade pasta, fresh seafood, and steaks.
Pappadeaux Seafood Kitchen – This family-friendly chain has fun decor and generous portions, as well as late-night hours on Friday and Saturday.
More Westmont, IL Restaurants
On top of those fine dining destinations, the following restaurants near Westmont, IL are a good option for a night out on the town:
China Chef
Chuck's Southern Comforts Cafe
Golden Bowl
Standard Market Grill
Yu's Mandarin
Visit McGrath Acura of Westmont
As part of the Westmont, IL community, McGrath Acura is happy to recommend restaurants and other fun things to do in our fair city. You can even read more about the history of secret bars in Chicago. If you're shopping for a new or used vehicle, be sure to contact us at 630-323-8200, or check out our guides to winter driving, AcuraWatch technology, and the Acura Integrated Dynamics System.