Why Lease an Acura?

If you've been struggling to decide between leasing vs. buying, you're not alone! Many customers from Naperville to Elmhurst wonder whether to lease an Acura over buying, but you might be surprised by all of the benefits that you get out of a smart leasing deal. In this guide, we'll outline the advantages that you can enjoy when you lease a brand new Acura model – and we'll help you find the best lease offers in the area!
Benefits of Leasing
While many drivers prefer to buy a vehicle, more and more customers are turning to Acura lease deals. Why? Leasing is much more flexible. A lease contract typically only lasts two to three years, which means you have more chances to upgrade to explore the latest technology and styles. Leasing deals also factor in depreciation in the cost upfront, which means you can save quite a bit of money by choosing a lease over a loan. Finally, leasing is simple. When your contract is over, simply hand over the keys and pick out your next ride.
The Acura Advantage
If you know you're ready to lease, why lease an Acura over all the other options on the road?
Flexible Options: Choose between contracted lease miles ranging from 7,500 to 15,000 miles and contracts ranging from 24 to 60 months to suit your needs.
Momentum Miles: If you don't reach your contracted lease mile limit, you can roll your unused mileage to your next vehicle.
Wear and Use Waiver: Loyal customers may be eligible for a waiver of up to $1,500 in case of excessive wear.
GAP Coverage: Enrollment in the Guaranteed Asset Protection (GAP) program is included on all Acura Luxury Leases to cover you in case of an emergency.
End-of-Term Options: Want to stick with your vehicle? Acura's Guaranteed Purchase Price protects you from price fluctuations. Want to move on? Loyal customers can get turn-in fees waived when they lease a new Acura!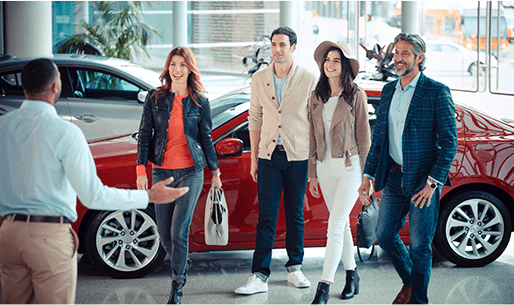 Lease an Acura at McGrath Acura of Westmont
Ready to find the best lease offers in the Downers Grove and Westmont area? Head to McGrath Acura of Westmont to visit our finance department. Our experts would be happy to answer all of your questions about Acura lease deals, so don't hesitate to contact us today!
More from McGrath Acura of Westmont
You may be wondering to yourself: "What is the Acura MDX Technology Package?" and "Is the 2022 Acura MDX Technology Package Worth It?". Although many vehicle manufacturers offer their lineups through different trim levels, Acura opts to design models with distinct packages, leading to an easier vehicle shopping experience. Through this design model, customers at…

Looking for the best restaurants in Westmont, IL? You've come to the right place. McGrath Acura recommends the following fine upscale restaurants: Amber Cafe – Innovative new American dishes and outdoor seating make the Amber Cafe restaurant a destination for foodies from all over Chicago. Vincitori Fine Italian Cuisine – A family-owned staple of Westmont…

New Acura Inventory Apply for Financing Contact Us Leasing a vehicle is a great way to stay ahead of the curve in terms of automotive technology: you can enjoy the latest features in the newest models. While financing a vehicle has its own appeal, leasing does, too. In fact, leasing a new Acura has the…