What is the Difference Between Used and Certified Pre-Owned Car?

Buying a car is an investment that requires a great deal of research and reflection in order to find one that best fits your budget and lifestyle. For a lot of people, choosing a pre-owned car fits the bill because they tend to be more affordable and offer a wider array of options.
Most dealerships will give you the choice between pre-owned and certified pre-owned which differ in both quality and price. If you're unsure of the difference between these two options, read below to learn the pros and cons and decide which is the best choice for you.
>> Check Out Our Used Vehicles Inventory <<
>> Check Out Our Certified Pre-Owned Vehicles Inventory <<
What is a Pre-Owned Vehicle?
Pre-owned is often referred to as used vehicles and simply means that a car has had a previous owner. These vehicles can range in price depending on their make, model, year, and condition—a consideration that tends to be the most important for buyers who want to purchase a pre-owned vehicle.
Pre-owned vehicles tend to vary in age and condition which will affect the longevity of the car. Depending on the age, they also may no longer be under warranty. A well-cared-for pre-owned vehicle can be a great investment if you're looking for low depreciation rates.
Pros of a Pre-Owned Vehicle
Before buying a car it's essential that you know your budget, lifestyle needs, and general wants from the vehicle; this will help you make an informed decision that's right for you.
Here are a few benefits of buying a pre-owned vehicle:
Lower Price: Most people who choose to buy a pre-owned vehicle are doing so because they can save thousands of dollars. When looking for your dream car, see if your dealership has an available model from a few years back.
Increased Selection: While you may not be able to customize your dream car, you are able to shop vehicles from various years—even some that may be out of production. Chances are high, you will be able to find a car very similar to what you're looking for at a fraction of the price.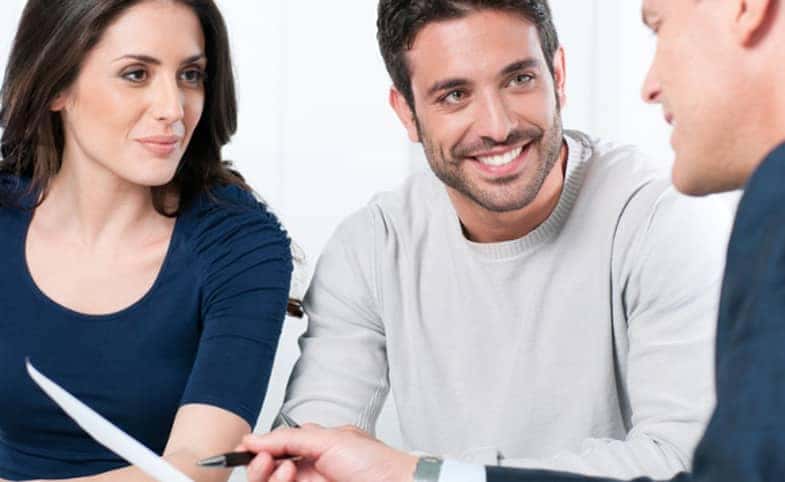 Cons of a Pre-Owned Vehicle
Purchasing a previously owned vehicle does mean that the car might have wear and tear from its past owner(s). This is just one example of a negative to buying a pre-owned car. Here are a few others to note.
Little or No Warranty: One of the drawbacks to purchasing a pre-owned vehicle is that these cars are typically sold "as-is". It's at the discretion of the dealership whether or not a specific car will be provided a warranty.
Higher Maintenance Costs: Depending on the condition of the car, you might be paying her maintenance fees for the vehicle due to its previous use. This will always be conditional, but unlike new cars, used car maintenance like oil changes and check-ups won't typically be covered by the dealership.
Financing Rate: For pre-owned vehicles, it is difficult to predict the value, safety, and quality years down the line, so the financing will often come with a higher interest rate.
What is a Certified Pre-Owned Vehicle?
While both pre-owned vehicles and certified pre-owned vehicles have prior owners, there are a few key differences between them that might affect your ultimate decision.
Certified pre-owned vehicles are factory-certified—meaning the manufacturer has inspected and oversaw any repairs or prior damage to the vehicle. They are typically gently used, accident-free, and have low mileage.
The requirements for certifying a pre-owned vehicle differ by auto manufacturers. To be Mcgrath Acura certified pre-owned, a vehicle must be less than 6 years old and have fewer than 80,000 miles.
These are what you can expect to receive from an Acura certified pre-owned vehicle:
Owner's Manual
New Car Warranty Manua
Certified Warranty booklet
Vehicle History Report (full history/title check report)
Copy of 182-point inspection checklist (once completed)
Radio security code
Navigation code (if applicable)
Maintenance Journal
Pros of a Certified Pre-Owned Vehicle
Certified pre-owned vehicles tend to offer a better piece of mind to customers, but that doesn't always mean they are the better choice.
Here are the pros and cons of purchasing a certified pre-owned vehicle to see what is a better fit for you.
Warranty Coverage: Certified pre-owned vehicles come with warranties unlike regular pre-owned vehicles. This is often a really beneficial reason to buy CPO as you can get complimentary maintenance, emergency roadside assistance, and vehicle reimbursement. Acura of Mcgrath offers an extensive warranty package for certified pre-owned vehicles.
"Like New" Condition: Certified pre-owned cars are inspected by the manufacturer which ensures a better condition with these cars as well as longevity since most dealerships require that a CPO must be under a certain number of miles.
Financing Options: Depending on the dealership, certified pre-owned vehicles can come with special deals or financing options.
Cons of a Certified Pre-Owned Vehicle
While certified pre-owned vehicles may seem like the closest thing to a new car, they do come with a couple of cons as well. Here are some things to note when purchasing a certified pre-owned vehicle.
Increased Price: With higher quality, comes a higher price. Certified pre-owned vehicles often cost more than non-certified ones. This is because you're paying for the inspection, warranty, and other benefits the manufacturer might offer.
Limited Options: Because of the specific requirements set in order to be certified, only a limited number of vehicles can qualify as certified. This means that you will likely have fewer options to choose from.
What is The Best Option to Buy?
The answer to this question will depend entirely on your budget, what you're looking for in a vehicle, and your lifestyle.
If you don't want to purchase a new vehicle, but want all the amenities of one, you'll probably want to spend a bit more and get a certified pre-owned vehicle. If it's not in your budget, a pre-owned vehicle is still a great option! Check out our large inventory of available pre-owned vehicles!
Shop for Your Pre-Owned or Certified Pre-Owned (CPO) Vehicle at Acura of Mcgrath!
Whether you are looking to purchase a pre-owned vehicle or a certified pre-owned vehicle, Acura of Mcgrath has you covered! Our team of professionals has years of knowledge and can help you find exactly what you're looking for.
Looking to sell your car? We will buy it and save you the weeks it would take to do it yourself.