How to Trade-In a Used Car

Naperville and Elmhurst drivers looking for a great deal on their next vehicle can use their current vehicle to offset some of the costs. This is done when you trade in your vehicle to a dealership such as McGrath Acura of Westmont. But how do you get started? Learn more about how to use trade-in offers to get behind the wheel of your next Acura today!
Get Your Trade-In Car's Value
One of the first things you'll need to do is get the accurate worth of your vehicle, and you can easily do this using our Acura trade-in tool. Here, you just need to enter your car's year, make, and model, along with your name, email, and phone number. You'll then receive a report that breaks down your vehicle's local market supply, popularity, and estimated value. For an even more accurate estimate, you can compare it to similar sources like Kelley Blue Book® Value and Edmunds True Market Value®.
Get an Appraisal
Next, you'll want your car appraised. You can have this done at any CarMax location around the Downers Grove and Chicago area where you'll get a detailed inspection that's valid for a week. You can also have it appraised at McGrath Acura of Westmont, where we'll take a look at your car's condition and see if we can fit it within our current inventory. And, if you have your appraisal from CarMax you can bring it in as well for us to compare.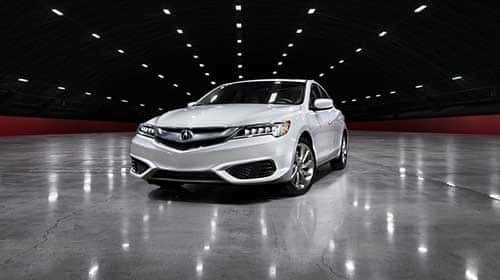 Negotiate or Accept a Trade-In Offer
Now you can start negotiating terms and conditions to meet your needs so you can easily close the deal, sign the paperwork, and get behind the wheel of your new car. At this time, customers can also finalize their trade-in for cash or use the car's value toward the new purchase. Before jumping the gun and only making a decision based on the highest offer, take these factors into consideration with your Acura trade-in:
You can't negotiate with CarMax. Once they give you a trade-in amount, it can't be increased. There's usually some room to negotiate at a dealership.
If you're upside down on your auto loans and wish to consolidate what you owe with the price of your new car, you'll have better luck at a dealership. CarMax will expect the difference between what's owed on your car loan and the car's worth.
Learn More About How to Use Trade-In Offers at McGrath Acura of Westmont!
After learning about how to used trade-in offers for your next ride you can find more finance features at McGrath Acura of Westmont such as leasing vs. financing, Acura maintenance costs, paying off your car early to avoid future interest, and much more. Count on our finance team to go over any of our Acura trade-in offers to find the model that fits your style and budget. Contact us today to learn more about our Acura trade-in process or stop by our dealership near Downers Grove!
More from McGrath Acura of Westmont