Do I Need Winter Tires?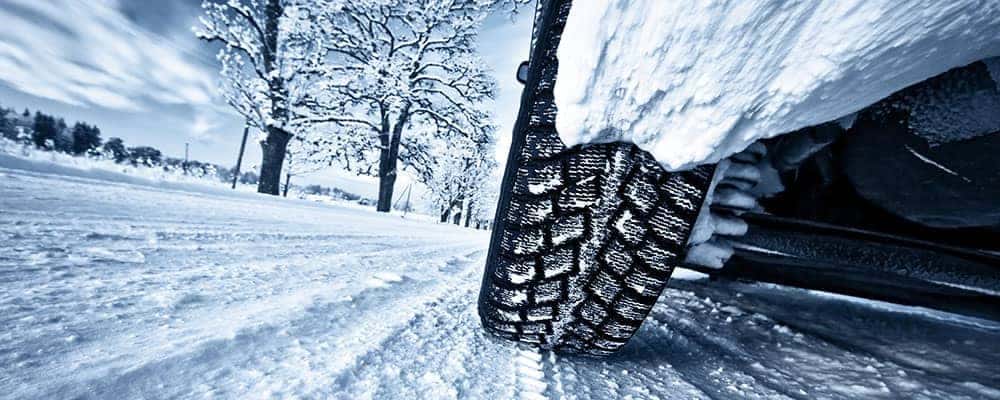 If you're sick of slipping on the icy roads of Elmhurst and Downers Grove, then it might be time to ask yourself, "Do I need winter tires?" Sure, many drivers stick with all-season tires throughout the year, but there's a reason that so many commuters buy winter tires once the cold weather rolls around. Between the enhanced traction and boosted handling, these tires make safe winter driving easier than ever.
What's the Difference Between Winter and All-Season Tires?
All-season tires are standard on most cars. These tires are meant to perform well through most weather conditions, so you can leave them on your vehicle for the whole year. That might be a good plan for those who live in a mild climate, but for drivers in Naperville, the brutally cold winters can be rough if you don't winterize your vehicle properly. All-season tires simply struggle to handle the extreme temperatures, while winter snow tires were built specifically for these conditions. That means you can drive with total confidence with a good pair of winter tires on your car.
What are the Best Winter Tires?
There are tons of fantastic winter snow tires on the market, and with the right cold weather maintenance, your set will last for a long time. Here are some of the top qualities that we look for when we buy winter tires:
Rubber Material: Harder rubber will seize up in the cold and hinder your handling, but a flexible rubber will stay pliable even in subzero temperatures.
Tread Patterns: Winter snow tires have deeper tread depth with different patterns than your standard all-season set, so water and snow is carried away from the tire's surface.
Biting Edges: Both biting edges and high sipe densities will grip the road through ice and snow, so you never lose your footing on the roads.
Winterize Your Car at McGrath Acura
Now that you know why so many customers buy winter tires, are you ready to find your set? Stop by our service center to peruse our inventory, or feel free to contact us online with any questions that you have. If you're ready to upgrade your car, schedule your service today and we'll take care of everything.