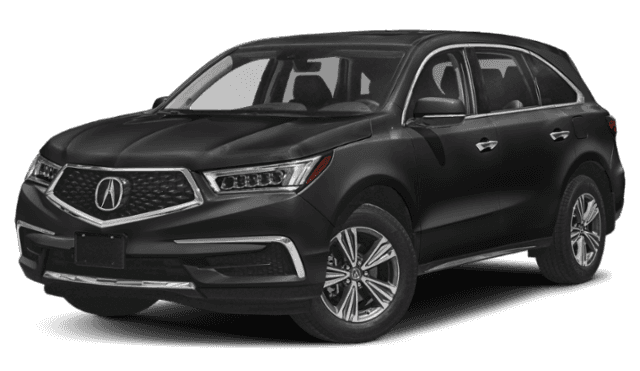 2020 Acura MDX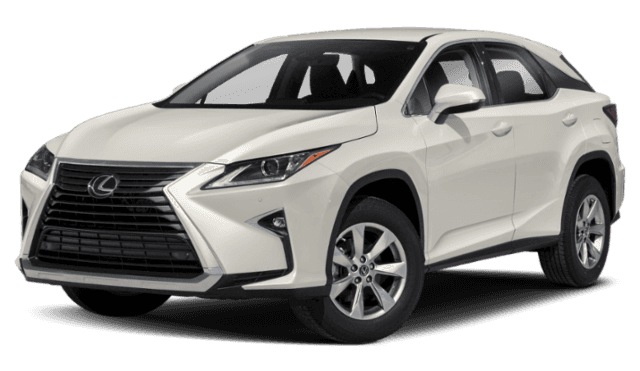 2019 Lexus RX
GPS-Linked Climate Control
Standard Heated Front Seats
2020 Acura MDX vs. 2019 Lexus RX
Comparing luxury SUV models like the 2020 Acura MDX and 2019 Lexus RX means pitting two of the nation's most prestigious vehicles against other. As with any luxury SUV comparison, you'll need to consider everything from performance to passenger space. Luckily enough, we've done the hard work for you.
Read on to compare Acura luxury SUV vs. Lexus luxury SUV on:
Performance Features
Features and Technology
Interior Space
Performance Features
Both the Acura MDX and Lexus RX come fitted with V6 power as standard for just under 300 hp, but the Acura offers state-of-the-art performance features you won't get from the Lexus, including:
Super Handling All-Wheel Drive™ (SH-AWD)®: Distributes available torque between all four wheels according to split-second analysis of driving conditions.
9-Speed Automatic Transmission: Fitted as standard with more gears than the Lexus' 8-speed for fine-tuned performance across the power spectrum.
Features and Technology
The Lexus RX might market itself as a luxury SUV, but it won't seem to fit the bill after a look at the Acura MDX. After all, only the Acura provides the following comfort features as standard:
Leather Upholstery
Driver's 12-Way Power Seat with Power Lumbar Support and Easy-Entry
Heated Front Seats
You'll also get technology with the Acura that isn't available with the Lexus at any price, including:
Apple CarPlay® Integration
Android Auto™ Integration
GPS-Linked Climate Control
Interior Space
Both the 2020 Acura MDX and the 2019 Lexus RX provide seating for up to 7, but only the Acura provides it as standard.
You'll also find considerably more interior space:
Passenger Volume: Up to 133 cubic feet in the Acura MDX vs. just 121 cubic feet in the Lexus RX.
Maximum Cargo Volume: 90.9 cubic feet in the Acura MDX vs. just 56.3 cubic feet in the Lexus RX.
Whether you're throwing in cargo for a family vacation or filling all 7 seats, the Acura MDX feels noticeably roomier than the Lexus RX.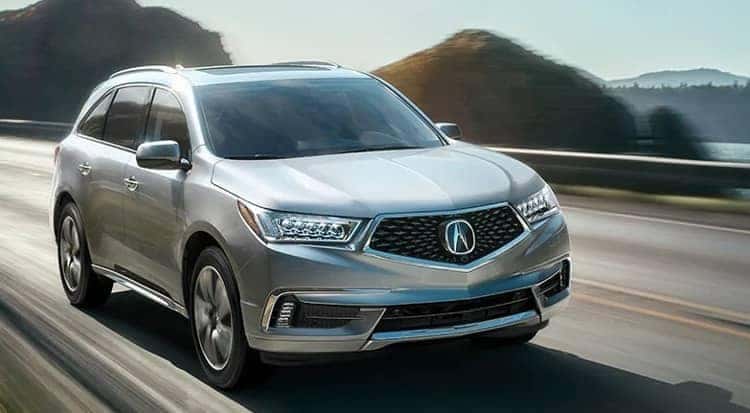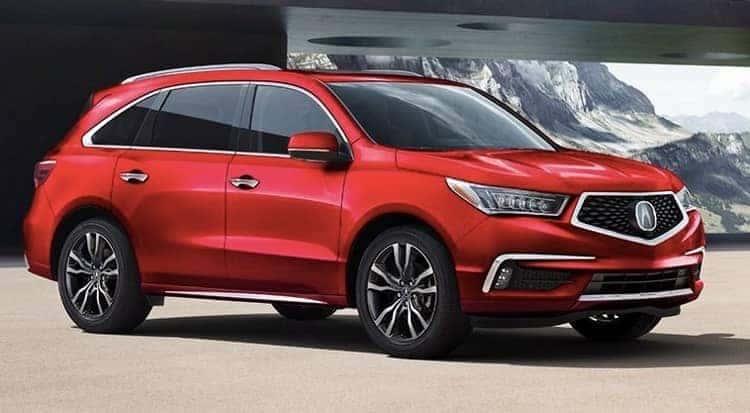 Expect More from Your Next Premium SUV by Shopping with Acura
The Acura MDX leaves the Lexus RX looking under equipped and undersized. To find out more, compare the MDX vs. RDX or Acura MDX vs. Honda Pilot, talk through financing options, or arrange a test drive, don't hesitate to contact us today.